IOA for Better Education
Our education programs focus on quality improvement activities for elementary teachers such as trainings, seminars, expert sharing, learning communities building, etc.
Let's Support Our Teachers
Teaching is one of the most important professions in the world. A large amount of research confirms how important teachers can change their students' lives for the better.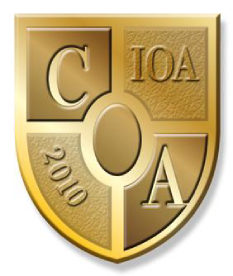 COA is an annual donation program where corporations or individuals can support our programs to improve the quality of education in Indonesia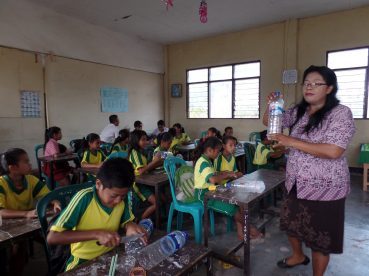 A donation program to support teachers in our fostered areas in order to participate in a variety of quality training needed
Latest Programs
PELATIHAN PENINGKATAN KOMPETENSI SUPERVISI DALAM PEMBELAJARAN SAINS, 27 FEBRUARI – 4 MARET 2020
Melanjutkan program #gurukumaju yang dimulai pada Januari 2018, maka pada tanggal 27 Februari – 4 Maret 2020, Perkumpulan IOA dan Seameo Qitep in Science melaksanakan pelatihan peningkatan kompetensi Pengawas dan Kepala Sekolah dasar dalam pembelajaran IPA di Batur, Dieng, Banjarnegara dan Kejajar, Dieng, Wonosobo. Tujuan pelatihan untuk meningkatkan kompetensi supervisi dalam pembelajaran sains agar dapat tercipta […]
PELATIHAN KEPEMIMPINAN TRANSFORMASIONAL DI LOMBOK UTARA, 15-22 JANUARI 2020
Kami sangat bersyukur dapat memulai tahun ini dengan melaksanakan pelatihan di daerah binaan baru kami, Kabupaten Lombok Utara, NTB. Bekerjasama dengan Perkumpulan Masyarakat Pendidikan Sejati (MPS), kami melaksanakan 2 batch pelatihan Kepemimpinan Tranformasional untuk Para Pengelola Pendidikan yang diikuti oleh 51 orang pejabat struktural & fungsional Dinas Pendidikan Kepemudaan dan Olahraga Lombok Utara serta dosen […]
IOA EXECUTIVE DIRECTOR'S VISIT TO NORTH LOMBOK
As part of the preparation of teacher training programs in North Lombok, West Nusa Tenggara, on  September 10-14,  2019,  IOA Executive Director visited North Lombok to meet with several stakeholders and see firsthand the condition of the district which was hit by several major earthquakes last year and destroyed most buildings including 95% of the […]
TESTIMONIES
Some of the achievements of IOA's training are our principal was elected as one of the best national elementary teachers in 2014 and in 2019, our teacher was chosen to represent Indonesia in an international science teacher training together with teachers from 30 countries held in Guangzhou, China.
Yusuf Waluwanja, S.H.
Head of Education Office, East Sumba
This Transformational Leadership training is amazing! I have never attended such training which delivers things like appreciation, respect, no matter how small we do for others, it makes us craft for doing more good things for ourselves or others.
Bambang Sukiyanta, S.Pd,SD.
Principal - SDN Sembungan, Wonosobo
Joyful Learning in Mathematics Education training is exceptional because teachers are trained to think more creatively, start to explore their abilities and design mathematics learning which is interesting, fun and meaningful.
Sri Wahyuti
Vice Principal - SD Kristen Kasih Agape, East Sumba
Science training by SEAMEO Qitep in Science adds lots of knowledge to our teachers so they can increase their expertise and insights to deliver to their students.
Thohirin, S.Pd.SD
Secretary - Principal Forum , Kejajar, Wonosobo
IOA programs help me gain more insights and creativity as a teacher. I have more methods, experiments and games to make my students actively involve, have high curiosity and enjoy the learning atmosphere in the classroom. Additionally, the learning outcomes become better as well.
Magdalena Kana
Teacher - SDI Umamapu, East Sumba
Our Partners