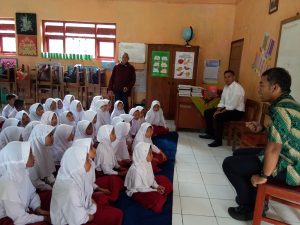 The IOA education program focuses on improving the quality of elementary school educators in the form of training, seminars, expert sharing, the formation of a learning community, etc. After the training program has been carried out, we also observe and evaluate the progress of each school principal and teacher in our target schools. The response to this program was extraordinary. We can see real progress especially in their attitude. The trainees became more enthusiastic and dedicated. We treat all teachers and principals as partners, not objects. We are parallel. We really appreciate and encourage all their input and feedback. We involve everyone in the school to participate in the whole program so that the results are better and faster.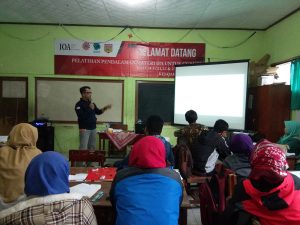 Some of the activities we have carried out:
Year 2009 – 2010 : Conducting a series of Transformational Leadership training for approximately 200 teachers and principals from our target schools namely SDN Duri Pulo 1-10 (10 schools), Kasih Bunda School, with facilitator Prof. I Gede Raka, Former Professor of ITB. The program was closed with the Innovation Festival
Year 2009 : Fund thousands of underprivileged students to take part in the National Science Olympiad
Year 2011 : The Film Science Festival in Gowa, South Sulawesi, was attended by 600 elementary and junior high school students
2012 : National education seminar with speaker Dr. Roelande Hofman from the University of Groningen, Netherlands,
2012 : Teaching video making competition for elementary school teachers (IOA Academy)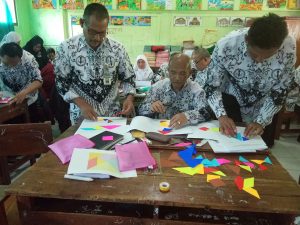 Year 2013 : Educational Seminar Tips on Choosing Games that Have Positive Impact on Children, with speaker Dra. Ike Anggraika from the Faculty of Psychology UI. The seminar was attended by 86 teacher participants and school principals in Jakarta. Year 2012 – now: Transformational Leadership Training Program in Waingapu, East Sumba, NTT which has been running since July 2012 where IOA is working with Prof. I Gede Raka. This program consists of:
The Transformational Leadership Program for teachers, principals, Supervisors, Lecturers totals 761
Creativity Training Programs to Improve Quality of Education.
In addition, we also hold the Train the Trainers Program for prospective local instructors who will continue the program in East Sumba. The training was attended by teachers, principals, supervisors at the elementary school level and STIE Wira Wacana lecturers.
Establishment of Community Learning Committee in East Sumba. This committee is a forum to build communication and togetherness of the alumni of the IOA program training participants. Programs that will be implemented include: educational seminars, book review, creation of scientific papers, refreshment programs, etc.
2015 – present : Creative Science Learning Training with Quark Lantern Classes and Joyful Learning in Math training in collaboration with South East Asian Ministries of Education Organization (SEAMEO) Qitep in Math. Specifically with SEAMEO, the collaboration was carried out for 5 years starting in 2016 for mathematics training in East Sumba. We are very proud because we currently have 17 Local Trainers for the Transformational Leadership program and 40 Local Trainers for the Creative Science Learning program. They have run several independent training sessions for fellow teachers in East Sumba well. We are also very grateful that the Regional Government has deigned to allocate funds for our training. By April 2018, the Transformational Leadership training had reached 1099 educators in East Sumba, exceeding the initial target of 1000 educators from a total of 3000 elementary school teachers in East Sumba.